Hilmi Aydin
Showing the single result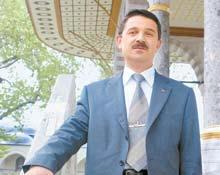 Hilmi Aydin was born in Kars in 1963.
In 1986 he graduated from Istanbul University from the department of
art history. He did his master's degree about depictions of Topkapi Palace on engravings and artwork. In 1988, he began working at the
Istanbul Mimar Sinan University in the Sculpture and Arts Museum.
Since 1997 he is the vice president at Topkapi Palace in the
department of Arms and Sacred Trusts. He has written over fifty
research articles for different cultural and historical magazines. He
has also made presentations about art history at different seminars.
Email
Author's Books